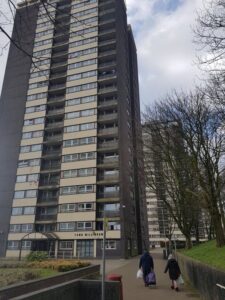 Blue Chula began working with Rochdale Boroughwide Housing in 2017, supporting them in the development of the masterplan for Lower Falinge and College Bank.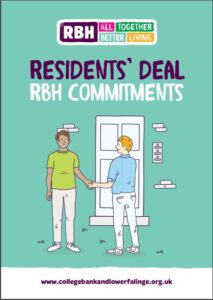 The redevelopment of these two areas in central Rochdale has been and continues to be challenging, with vocal opposition to RBH's planned changes.
Blue Chula were commissioned by RBH to develop a Residents' Deal, co-produced with residents and designed to ensure all residents would have their needs met during and after the regeneration of the estates.
RBH held various engagement events in the run up to the start of the regeneration of the estate, giving residents opportunities to input into the design of the estate and new homes.  Blue Chula were there to talk about the RBH commitments and make sure the residents concerns were captured.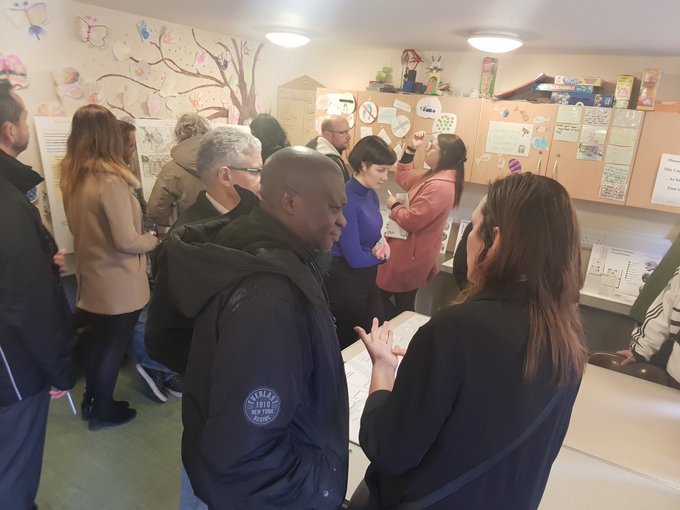 Our method
In developing the commitments, we spoke with local community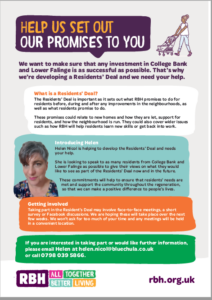 groups like the young people's coding club and the over 60's group and posted flyers around the estate to encourage people to get involved.
We then co-created a survey with resident volunteers.  This asked residents what they wanted from RBH in terms of assurances around the regeneration.  RBH published our recommendations report on the College Bank & Lower Falinge website.
The final version of the deal was published in March 2020, and contained promises addressing all the the requests made by residents in the design of the deal, including a promise to ensure neighbours could be moved together, and an assurance that new and refurbished homes would have the best possible broadband provision.