The Project
In 2017, Blue Chula was appointed to support City of York council to develop a regeneration masterplan for The Groves area of York. They were keen to properly engage the community in The Groves in the process.
The Team
Helen Nicol - project lead
Myra Stuart - participatory design
Michelle Claxton - event coordinator
We developed a programme of activities designed to engage the community in the creation of the masterplan.
Visioning Workshop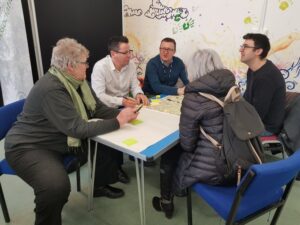 We felt we needed to understand more about the Groves community, their history and their relationships. We were aware there were key groups already engaged in improving the area, in particular the tenant and resident group and the church. So we held a visioning workshop for the Groves community, including elected members, community leaders, faith groups and community enterprises.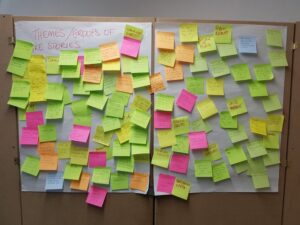 We used an Asset Based Community Development approach to discover what was good about the Groves, and asked what the community wanted to happen to make it even better, as well as discussing what they could do to make positive changes.
Groves History Evening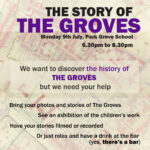 Capturing stories about The Groves, together with storyteller Althea  Thall.  These stories were turned into a comic by a local artist.  School children from the school were the event was held had worked on a project that described what they liked about The Groves.  The stories from the evening and the children's project were captured and used to inform the final masterplan.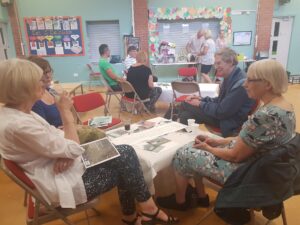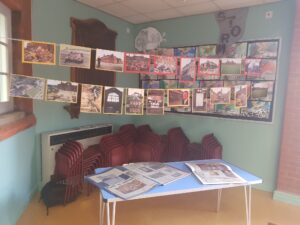 Design Walks
We ran several walks around the Groves with our architects and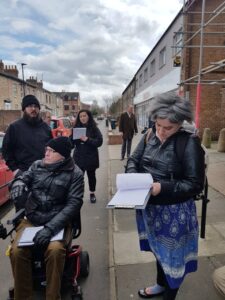 planners from the council, so that residents could speak directly to them about the existing design elements of the Groves.  We discussed the design ideas the architects were considering over lunch, and residents had the opportunity to both review and comment on these, but also to suggest their own ideas.  This made for some fun conversations but also gave both the architects and planners real insights into why residents felt some of the their ideas wouldn't work as well as they had imagined.
The Great Groves Get Together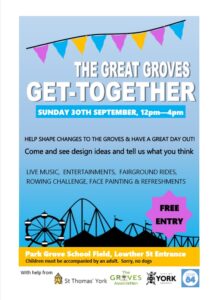 We held a fun day in The Groves to engage people in the regeneration project, sharing the three options developed by the masterplanners and collecting feedback on each.
The architects developed scale models of potential designs, and boards describing their ideas for the area.  Residents were encouraged to discuss their thoughts and ideas with the architects as well as with the council planners and transport officers, so that they could better understand one another's needs and perspectives.
Over 100 people attended the event, with the feedback captured being fed into the final masterplan.